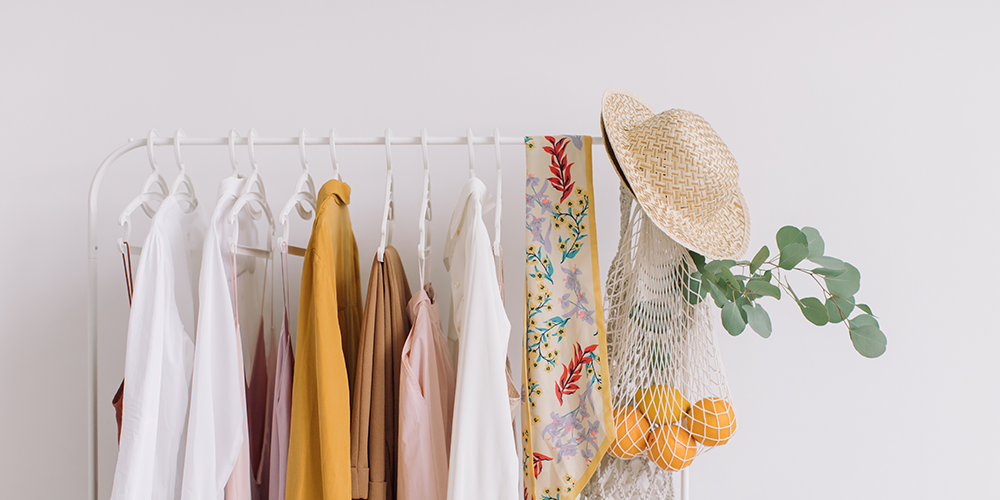 3 Easy Steps to Open an Etsy Shop in 2022
the Etsy The e-commerce platform started in 2005 and has grown into a marketplace with millions of items for sale ranging from art and vintage items to craft supplies and more. According to Etsy, everything listed for sale must be handmade, vintage, or handcrafted.
Etsy's definition of "handmade" includes items that are made or designed by you. This means you can sell items you design but are made by a third party or sell printable items like cards or other digital downloads. So even if you are unsure of your artistic skills, there are still plenty of options for you to settle down. If you've ever wanted to sell your DIY projects or start a side hustle, here's everything you need to know about how to sell on Etsy successfully.
How to Create an Etsy Shop
If you're a beginner, it might seem daunting to set up an Etsy shop, but there are really just a few simple steps:
Create an Etsy account. You will need an Etsy account in order to create a shop to sell on Etsy. Signing up only takes a few minutes and you can use your email address or your Google, Facebook or Apple account.
Create your Etsy shop. Once registered, creating your store is easy. Just go to the Etsy Marketplace and choose your language, country and currency. You'll also need to set up your payment account and two-factor authentication.
Configure your storefront. Etsy allows each seller to create their own storefront by adding their own custom banners and logos. You can also add a bio to let buyers know who you are. Once your storefront is set up, you're ready to start listing items.
How to Make Things to Sell on Etsy
Once you've set up your storefront on Etsy, there are endless options of what you can sell. The good news is that you don't have to be a professional artist to craft items to sell. Here are some ideas of what you can sell to get you started, or use them as a springboard to get your creativity flowing for other items to sell.
Tie-dye: Tie dye is great for beginners because even if it doesn't go as planned, it often looks good. Plus, the start-up cost is lower than some other craft projects. You can tie dye just about any fabric-based item, from clothing to bedding, just make sure the dye you use is compatible with the type of fiber.
Embroidery: There are many items that can be embroidered for sale on Etsy. Some popular items include hoodies, t-shirts, decorative patches, towels, and even dog collars. If you're selling on Etsy, you'll want to use a Sewing machine to help speed things up. We like it Janome MB-7 Seven Needle Embroidery Machine to sell on Etsy because you can thread all seven needle heads in advance for faster embroidery speeds; although it's expensive, it's perfect for someone who does heavy embroidery. If you're just starting out and want to find an embroidery machine cheaper than the Janome, our top pick is the Brother SE1900 sewing and embroidery machine.
Sewing. There is a learning curve when it comes to using a sewing machine, so if you're just starting out, you might want to try some easier projects like cloth napkins, baby headbands, or simple throw pillows. If you're a more advanced sewer, the options for selling on Etsy are endless, from plush toys to clothing and more.
Carpet tufting. In recent years carpet tufting has grown in popularity, and if you have ever observed carpet tufting ICT Tac you know how satisfying it can be to tuft your own carpet. There is a lot of carpet tufting supplies on Amazon, with most carpet tufting guns under $200.
Stickers. Stickers are popular for sale on Etsy, and they're also inexpensive to ship because they're lightweight. To make stickers, all you need to do is design your stickers using your design software of choice, print them on sticker paper, and cut them out. You will want to make sure your printer has the ability to print stickers and that you are using the correct paper for your printer. You can cut out stickers with a X acto knifebut if you are going to cut out a lot of stickers, consider buying a cricut machinewhich makes the job easier and saves time.
How to Sell on Etsy Free of Shipping
Depending on what you're selling, shipping can be one of the biggest costs. It can also be difficult to pack each item and get to the post office to send it. Luckily, there are plenty of options for digital items like planners, wall art, resume templates and more. Buyers download them directly from the site, eliminating the cost and inconvenience of shipping.
An added bonus, if you're not particularly crafty with your hands, these items are made using design software such as Cloth. Once you've designed your digital item, simply upload the file and create the listing as an instant download, which customers will receive immediately when they make the purchase. There is also a "made to order" option, which means you can customize the item to the buyer's preference after purchasing it.
How much does it cost to start selling on Etsy?
The cost of selling on Etsy can vary depending on the number of products you sell and shipping costs, here is a list of fees and costs on Etsy.
✔️ Registration fees: There is a listing fee of $0.20 per article, which lasts for four months. After four months, you will have to pay the $0.20 fee again to keep your ad active. These fees apply for each ad, whether your product sells or not.
✔️ Transaction fees: Unlike listing fees, which apply regardless of whether your product sells or not, transaction fees only apply to products that are sold. Transaction fees are 5% of the total amount of the order, including shipping and any other applicable charges such as gift wrapping. Keep in mind that starting April 11, 2022, Etsy plans to increase transaction fees to 6.5%.
✔️ Payment processing fees: Payment processing fees vary depending on where you live in the world, but for the United States the fees are 3% + $0.25 for banks in the United States
✔️ Delivery fees: This will vary depending on the size and weight of the item as well as the carrier you use. To save money on shipping, consider buying USPS shipping labels on Etsy, which can save up to 30% over USPS retail rates you'd pay at the post office or elsewhere online. .
✔️ Advertisement costs: Etsy has fees for two types of ads — Etsy Ads and Offsite Ads — each with a different fee structure. However, these fees are optional, depending on whether you choose to use ads and your store earns less than $10,000 per year.
Etsy Ads. If you choose to participate in Etsy Ads, Etsy charges a fee each time someone clicks on your ad, which is based on a variety of factors, so the cost will change. However, you can set a maximum daily budget where Etsy will stop advertising your listings when it reaches that maximum. The minimum you can set for ads is $1.00.
Offsite Ads. Etsy will automatically show ads on other sites such as social media or search engines. If your store has made less than $10,000 in the last 365 days, the fee is 15% on the total amount of orders placed as a result of offsite ads. Sellers who have earned less than $10,000 in the previous 365 days can also choose to opt out of offsite ads altogether. If your store has earned more than $10,000, the fee is reduced to 12%.
This content is created and maintained by a third party, and uploaded to this page to help users provide their email addresses. You may be able to find more information about this and similar content on piano.io