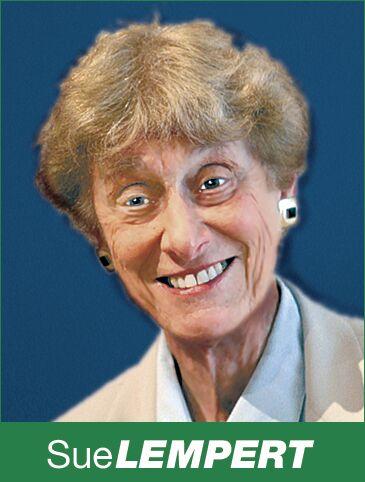 A new member of the Lempert family | Chroniclers
No, he's not a great-grandchild, robot, or new boyfriend, he's a puppy. A lovable, intelligent, and, of course, naughty puppy. I've had three dogs of the same breed before and raising puppies in the past was quite different. I don't remember reading any training guides. Or go to a chain pet store and spend more on equipment and toys for that dog than I ever spent at Talbot on a new baby. He receives a lot of gifts. Lots of soft things. Thank God. There is now great business in providing treats, toys and essentials for dogs and cats.
I trained my dogs on paper, but it's a big no-no today. Instead, put this little puppy in a crate for a few hours during the day and night and he won't mess his own digs. He's not that picky about his new home, but he's learning. There were a few hiccups when I didn't get it out on time but there are all those sprays to clean up. With all of these changes in dog education and dog marketing, I wonder if we've seen the same kind of changes in child rearing. I turned to Dr Spock, but today there is so much for expectant and new parents to do. I wonder if we've made any progress on raising babies and dogs or if we've just made it more complicated.
Learn more about endorsements: Here are some comments from two readers on the previous column on endorsements:
From one of those who helped shape the approval commitment:
"For too long, under-represented groups in this county have been left on the sidelines because the barriers to entry are too high for us. We do not have access to money, endorsements and people in power. I hope you post a fix and clarify that the Equity Endorsement Pledge was launched specifically to address the issue of lack of representation in terms of race, ethnicity, gender identity, sexual orientation. and disability status in elected offices at all levels not just for a specific political race.
From a Pacifica reader: "I just wanted to point out that Pacifica is the fifth largest city in San Mateo County and the largest city in District 3, with almost 40,000 residents. In addition, there are no voters in District 3 in the city of Redwood City except in the unincorporated zone. Don Horsley (current District 3 Supervisor) lives in Emerald Lake Hills, who gets an address at the Redwood City Post Office, but only votes in D-3. Warren Slocum is the Supervisor of District 4, which includes Redwood City.
If you live in Foster City and are a climate denier, you might want to read the front page article of last Sunday's San Francisco Chronicle: "The Foster City Struggle – Keeping the Bay at bay." The high price of living on land filled near rising sea levels.
It's great to see that the San Mateo County Historical Association will honor Joseph W. Cotchett, Nationally Renowned Lawyer, Head of State and Community, and more on Friday, September 10 at 5:00 p.m. at 8:00 p.m. at Filoli Historic House and Garden in Woodside. It should be a splendid event in honor of a local hero I like to call Robin Hood's lawyer.
So exciting to finally see that the North Central neighborhood of San Mateo is going to have a neighborhood school, a dream of mine for many years. Hopefully the school board will do some good for these kids by making community school or four-year-old college the top priority. So these children can be successful and earn a decent or good life. Let's make sure they get the extra help they need, one-on-one tutors, reading and math specialists, longer school days, and summer school. And, of course, the teachers to inspire them.
Sue Lempert is the former mayor of San Mateo. His column is broadcast every Monday. She can be reached at [email protected]