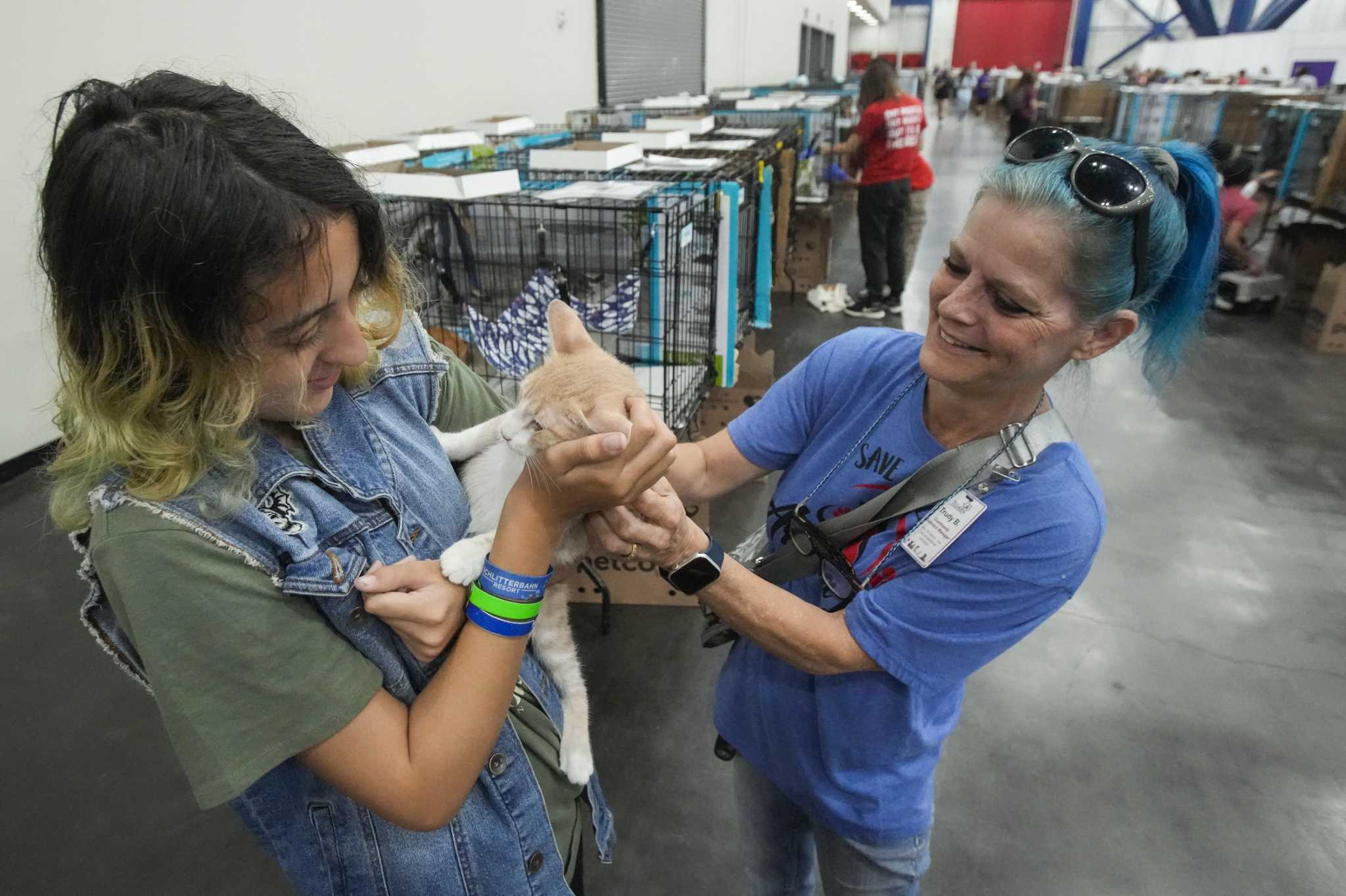 Adopting a Mega Pet in Houston to Ease Overcrowded Shelters
Paula Tolbert, 73, and her husband, Gary, 77, have been looking for a new pet since their old dog died of cancer.
To find their new best friend — a little dog who wouldn't shed much — the Tolberts attended Petco Love Mega Adoption at the George R. Brown Convention Center on Saturday. It was love at first sight when they saw a 5-year-old dachshund-chihuahua mix.