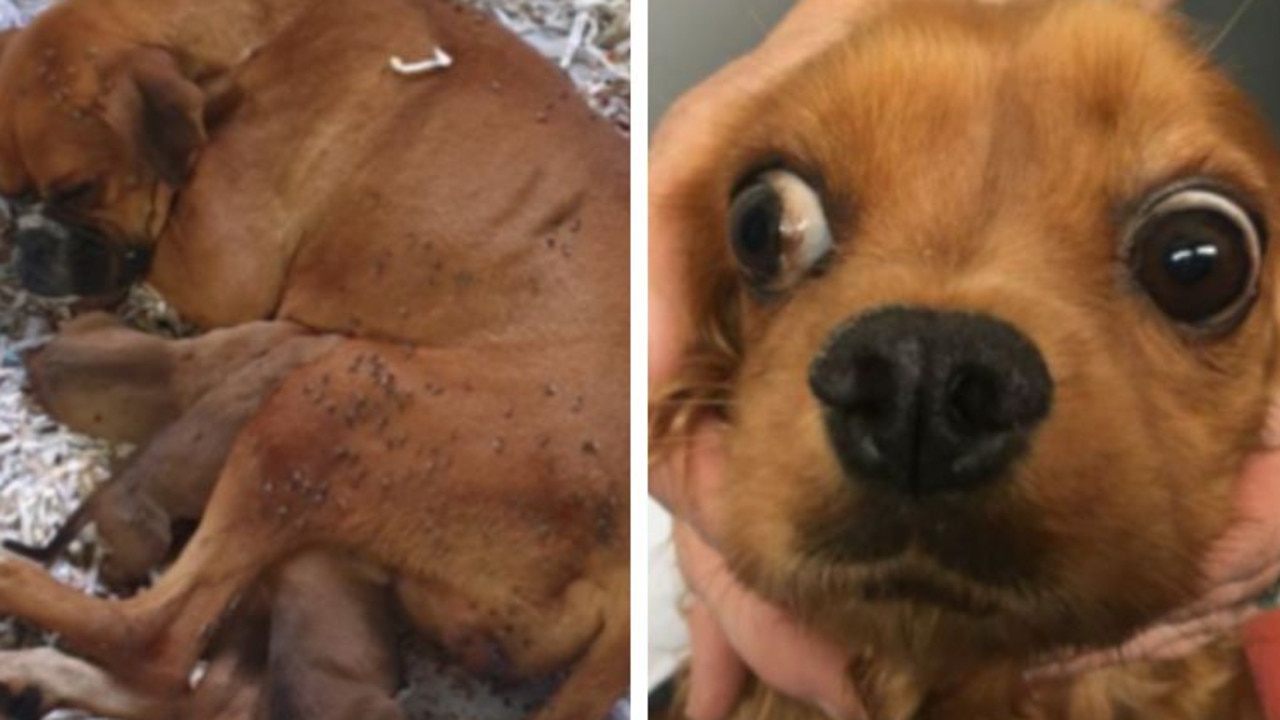 Australian pet shelters have dropped pet spike, designer dogs are linked
As some Australian pet shelters reach a breaking point, the online business of designer dogs is booming.
But animal welfare advocates say the trade is putting pressure on shelters and foster families are already at breaking point.
On Wednesday, news.com.au reported on the spike in abandoned pets in Australian shelters.
Some Sydney suppliers have reported a massive spike in abandoned pets, triggered by post-Covid pet regret. They said many people who gave up their animals to organizations were unprepared for the impact the animals would have on their post-lockdown lifestyle.
According to Four Paws Australia, puppy breeding and the "designer dog" market have also played a role as the business continues to boom.
"This is a very worrying trend, particularly when coupled with the fact that it has become increasingly common for Australians to buy pets online through classified sites and via social media, especially breeds considered "designer" animals that attract high dollar value. said Four Paws National Director Rebecca Linigen.
"With thousands of animals advertised online every day, this is a major industry with little or no animal welfare regulation.
"Not only does the puppy trade carry high risks to animal welfare, it also carries risks that new owners do not foresee."
Ms Linigen said these sales were often associated with high veterinary bills for persistent medical conditions and sometimes expensive behavioral therapy due to "puppy farm" conditions.
This, coupled with the high cost of living and mass migration back to work after Covid, only adds to the surge in abandoned pets.
"New owners, who are often unaware of the circumstances in which their new puppy was raised, have to suffer alongside their dog," she said.
"Witnessing the animal's struggle due to the health implications of animal husbandry practices, as well as high veterinary bills, to make pets' lives a little more comfortable can take its toll on owners.
"People who spent thousands of dollars buying a puppy are now facing ongoing vet bills due to poor animal health, due to their breeding conditions.
"While animal shelters and pounds are full of unwanted, abandoned and rejected animals, the unwavering demand for designer puppies and dogs ensures that puppy farms are always in business."
And breeding operations can be atrocious.
In May, a New South Wales father and daughter who pleaded guilty to 18 animal cruelty offenses were allowed to continue operating one of the state's largest livestock operations, despite the death of one of their dogs in horrific circumstances.
Michael Flanagan, 66, and his daughter Casey Lee Poulet, 40, pleaded guilty and were found guilty of 18 offenses under the Prevention of Cruelty to Animals Act and the Code of Welfare Practices animal – Breeding of dogs and cats for breaches of the breeding establishment.
The RSPCA has been alerted to a Copeton puppy farm after Strawberry, a breeding boxer, died after not receiving veterinary attention.
According to RSPCA Chief Veterinarian Liz Arnott, Strawberry's death was linked to 40-hour dystocia – a slow or difficult labor or delivery.
Strawberry reportedly suffered from systemic illness and weakness, which ultimately led to his untimely death.
The task force simultaneously searched a property linked to Wagga Wagga, where they found and examined 441 dogs, including 250 puppies, while 21 adult dogs and 41 puppies were seized.
"Dogs found on the properties were kept inside concrete kennel blocks with no bedding and constantly moist floors," the RSPCA said.
"Each dog had wet feet and stomachs, with some covered in liquid feces."
Veterinarians noted that the dogs' ailments included ear infections, severe dental disease, intestinal worms, poor body condition, conjunctivitis, matted coat, wounds and urine burns.
The defendants were ordered to seek veterinary care for 32 other dogs.
The court convicted and sentenced Flanagan to a total fine of $16,700, while Lee Poulet was found guilty and fined $4,200 for her role in the operation.
The couple accepted orders from the RSPCA NSW to reduce the size of the breeding facility from 180 females and 25 males to no more than 80 females and 25 males.
Magistrate Holly Kemp told Inverell Local Court that Strawberry was "naturally vulnerable, utterly helpless and dependent on humans to ensure the right treatment was offered to her".
"There was a failure on the part of the defendant, following which she endured hours of suffering until her death," she said.
The couple were also ordered to pay $150,000 animal care costs to the RSPCA NSW.
RSPCA NSW Chief Inspector Scott Meyers described Strawberry's final moments as "nothing short of heartbreaking".
"The magnitude of this case highlights the critical role our Intensive Husbandry Task Force plays in the protection and well-being of puppies and their mothers," he said.
"The RSPCA NSW has identified approximately 900 breeding facilities in our state, and our team are working tirelessly to inspect each one to prevent further animals from suffering at the hands of irresponsible breeders."