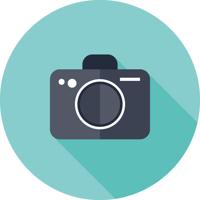 Case Avenue Raises Funds for Companion Animals | News
SHARON – Fourth-grader Logan Patek has a thing for rabbits because one got hurt, limped off in his yard, and his family took him to a vet.
Logan is a student council member at Case Avenue Elementary and thinks highly of the fundraiser they sponsor with the Animal Welfare League.
"My favorite part of this thing is dogs in general," Logan said. "I like animals in general, but generally dogs, turtles, cats and rabbits."
The fundraiser runs through Friday and includes photos of staff cats and dogs displayed on jugs. Students were asked to bring change and put it in the jug of the cutest cat or dog. The cat and dog with the most money each hold the title of Case Avenue Elementary's "Cutest Pet".
All proceeds will go to the Animal Protection League.
Logan spilled his money among the jars.
"I thought most of them were cute," Logan said.
Case Avenue student council counselor Molly Schuster said when the school partnered with the Animal Welfare League, the organization provided them with a video that was seen in every classroom.
"It's better to save the animals because if you don't, they could end up in the wrong home, where they're not treated properly, or they could be put to sleep," said Jersei Stumps, a fifth-grader and student advice. member. "That would be really bad and sad."
Schuster said the video shows the importance of saving animals and how some people abandon animals. But, she says, animals have more to offer. She said the video showed the impact of therapy dogs, search and rescue dogs and K-9 officer dogs.
"The goal was to not count a dog because somebody doesn't want one," Schuster said. "They still have a lot to give."
Sixth-year student council member Cassandra Harrison also stressed the importance of saving animals.
"Rescuing animals is a very good thing because some animals don't have such good lives," she said.
The school also hosts a coloring contest for students in grades K-2 and a poster contest for students in grades 3-6 asking students to describe why rescue pets deserve a second. luck.
Seven poster competition winners and 20 student council members will travel to Westminster College on March 31 to watch 'Mutts Gone Nuts', a performance featuring rescue dogs.
Fundraising for the Cutest Pet Contest runs through Friday.
Cassandra voted for her principal's dog, Traci Valentino. Jersei said she thinks Schuster's cat, Nigel, will win the cat prize.
"I voted for Mrs. Schuster's cat, Nigel," Jersei said. "Because you have to love Nigel."
Schuster said they could make the fundraiser an annual event and add an exotic animal category, as some teachers own lizards, rabbits and gerbils.
"We're really excited because it looks like we're raising a lot of money for the Animal Welfare League and it's a great organization," Schuster said. "I'm glad Case Avenue can help them."