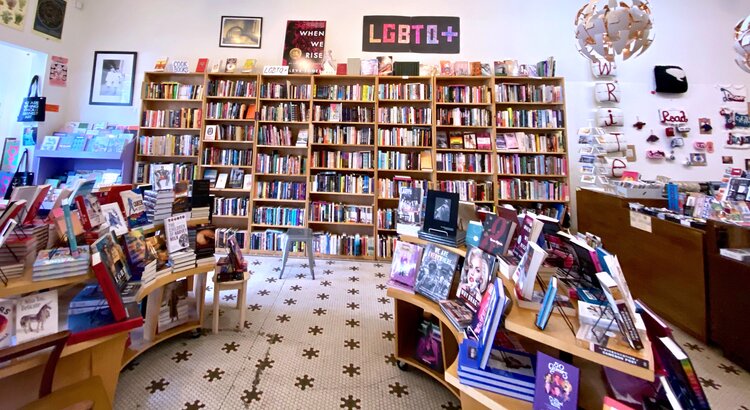 Dog Eared Books Castro to Close and Reopen as New Fabulosa Bookstore
Visitors to the Dog Eared Books Castro website recently saw a curious post on this page. "There will be a gargantuan, shocking and totally SPARKLING announcement about the future of the Castro branch of Dog Eared Books in the VERY near future!" their About page says.
The shocking announcement has arrived. The store home page Now says "Yes, the rumors are TRUE. The Dog Eared Books branch on Castro Street is closing its doors and from September 15, in its place, with the same staff and the same stock, it will be FABULESA BOOKS !!! (Fear not, your Dog Eared redemption slips and non-digital gift certificates will be honored in the new store.) "
Broken-Ass Stuart was the first to hear the news and quotes a statement from new owner Alvin Orloff, a 20-year-old employee at the Castro site.
"We were determined to survive because a neighborhood without a bookstore is like a day without the sun," he said. (Books with dog ears had become a GoFundMe campaign during the pandemic, which didn't even reach half of its target, but the store received substantial PPP loans.)
"Nothing is more gratifying than seeing visitors from less tolerant parts of the world exclaim in wonder at the sight of our gigantic wall of LGBTQ + books," Orloff said in the statement. "We are keenly aware that we occupy the same space as A Different Light Books, which served homosexuals in San Francisco during the difficult years of the 80s, 90s and early 2000s."
Fabulosa Books already has a website. This transaction will not affect the Original books with dog ears on Valencia Street, which will retain its current ownership.