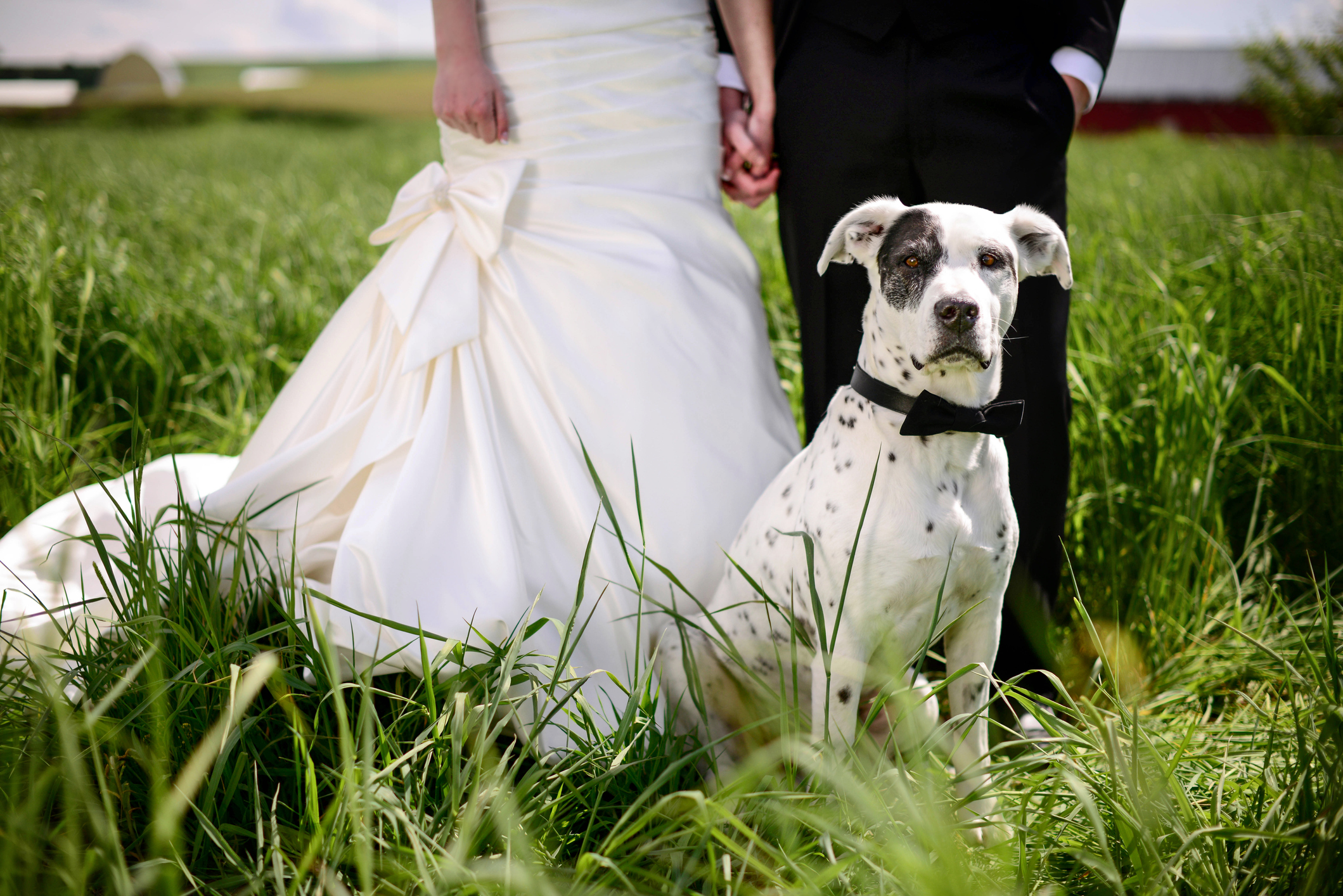 Dog invited to a photoshoot in the wedding ditches to go swimming in the lake – Video
A video showing a dog rushing to a nearby lake at its owner's wedding reception has thrilled viewers online.
In the clip, uploaded by Alex Simon Productions, a dog named Jax can be seen bounding towards the lake just seconds after the groom let go of him to pose for a photo.
The happy couple had obviously planned to have Jax pose with the wedding party for some pictures. Unfortunately, as the clip shows, their dog had other ideas, causing the groom and several groomsmen to give chase.
Although his escape attempt seemed stressful to deal with the resulting images proved popular on social media, racking up 6.3 million on TikTok. It can be viewed here
While dogs are becoming more common at events like weddings, owners are still advised to exercise caution when it comes to including their dog. For animal charity The Dogs Trust, one of the main concerns has to do with what they call "situation stacking" which can lead to anxiety in some pets.
"Situation stacking is where fleeting, separate situations follow each other in quick succession. For your pooch, any feelings of excitement or worry build up until he is completely overwhelmed and unable to relax," they explain. "With the continued excitement of a wedding day, it's easy to see how your pooch can experience this."
The key is to ensure that any dog ​​involved in the wedding day gets short breaks from the action and a chance to relax away from the noise and spectacle of the celebration. This may involve employing a dog sitter or simply asking someone the dog knows to take him for a few short walks.
That's not to say that Jax necessarily experiences a "situation stack" of course. More likely, he saw a rather tempting lake and decided to cool off with a quick dip.
Either way, his antics seem to have endeared him to many people online.
Commenting on the clip, one user, posting as diannefouts, said, "Love this video! Come on Jax!!!" with britttorino declaring, "this is the best" and Katie Marie adding, "awww this made my day."
Zoescrystalsandtarot joked the dog ran away 'cause he didn't get a tuxedo' while jessicahartley500 commented: 'Love how the groomsman really got away after the dog. I really tried to stop him!"
There was no suggestion the dog's antics ruined their big day either, with many internet users claiming his momentum might have made the wedding more memorable.
Rachel Bowers called it a "wonderful memory" with Justtheretoobserve writing, "if I'm the bride this video is better than the photo would be anyway". Maria Davidson342, meanwhile, said: "This will be a story to tell for years to come and this video is priceless."
Newsweek has contacted Alex Simon Productions for comment.