Letters: Tougher SC Sanctions Needed for Animal Cruelty | Letters to the Editor
This is a call to action from anyone who believes in the humane treatment of animals.
I volunteer for several local and regional animal rescue organizations. I have observed animals in such terrible conditions that it is hard to believe that a real human being was the source of their pain and misery.
A terrible example is a 4 week old puppy rescued from horrific conditions in Laurens County in February.
The puppy was critically ill, hungry, hypothermic and dehydrated with an infected and broken paw.
A rescue volunteer rushed him to Upstate Veterinary Specialists, where he died shortly after.
The volunteer named the puppy Callan. An investigation into Callan's living conditions revealed a gruesome picture of the property which housed 15 other dogs starving and living in mud and trash. The puppies were severely swollen with intestinal parasites and suffered from mutilated ears, abscesses and tumors. The dogs were chained with padlocks.
Three people who operate a recreational breeding business have been arrested and charged.
Regardless of the outcome of this particular case, anyone convicted of animal cruelty in South Carolina is free to own, raise and torture animals once released.
South Carolina is one of 12 states in the country that does not have a prohibition of possession law, which prohibits those who have been convicted of cruelty to animals from owning, caring for, or caring for. reside with an animal for a specified period, depending on the seriousness of the situation. criminality.
South Carolina consistently ranks last when it comes to laws that protect our animals.
There is much more we can and must do.
A possession ban, which I call "Callan's Law", would be one of the most effective ways to prevent reoffending; this would allow law enforcement to intervene quickly to protect animals at risk.
Please join me in calling on your state officials to enact tougher sentences for those who commit crimes against animals and to pass legislation that prevents the same people from committing the same cruel acts over and over again.
KRISTY CARRUTHERS
Kenwood Street
Greenville
Educational solutions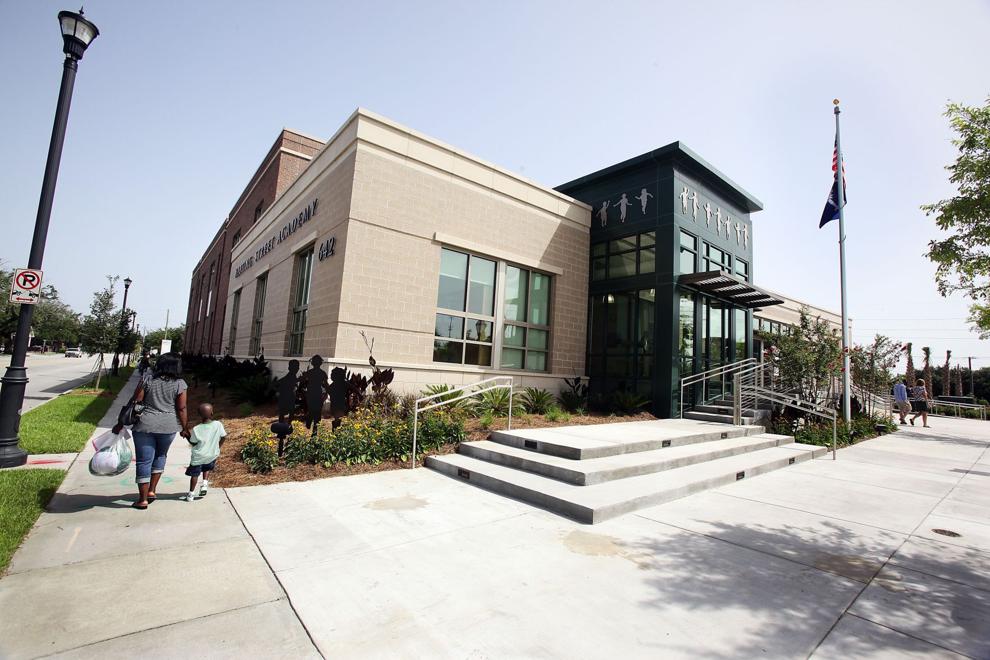 The failure of the Charleston County School District to educate all children is well documented.
The county's education system does not adequately educate underfunded, predominantly black and minority children.
Underfunded children, through no fault of their own, are born into families that are unable to provide a family environment rich in literacy.
They have parents who are unable to provide for their education needs.
When disadvantaged children enter first grade at the age of 6, they have limited educational potential compared to well-supported children.
The Meeting Street Schools alternative education system is designed to educate disadvantaged children in social and academic skills equivalent to well-supported children after fifth grade primary school.
This conclusion is supported by the number of Meeting Street Schools graduates who are accepted into successful public and private colleges.
This system should be extended to other elementary schools with high percentages of disadvantaged children.
As a result, colleges in the school district will improve diversity and achieve smaller gaps in academic achievement between top and bottom performers.
The need for third year summer reading camps and school choice programs will be reduced.
Recent interruptions in the COVID-19 education system will further reduce the ability of disadvantaged children in the school district to improve their academic skills.
Education interruptions in the event of a pandemic increase the urgency to expand the Meeting Street education system to other Charleston County elementary schools with high percentages of underprivileged children.
GERRY KATZ
Wofford Road
Charleston
China's weakness
Consider China's geopolitical ambitions in the Eastern Pacific as the government watches Japan, South Korea, and Taiwan.
It is building a navy to be able to seize these democracies on its vast periphery.
This is a bigger problem than before, as China now has a formidable navy and well-placed missiles on land.
The United States, about 5,000 miles across the Pacific Ocean from our allies, has many domestic problems that are draining the budgets of the armed forces, especially in shipbuilding.
The construction of our warships is painfully slow. Even our new ships are few and far between and already somewhat obsolete due to the long construction periods. These include aircraft carriers, submarines, destroyers, amphibious ships, minesweepers, fleet refuellers and more.
So which side of the equation is the worst? The ability of China to seize our allies in the eastern Pacific, or the ability of America with all of its allies in the West to deter China?
It seems that any Chinese plan would fail because of one major flaw in the considerations: the food.
How does the Communist Party, with 6.4 million members, feed 1.4 billion Chinese during such a war?
It is well known that the arable land in China is too small to feed the people. Russia is already exporting far more food to China than ever before. China's appetite to feed its people is increasing.
Unfortunately, the annexation of Japan, South Korea and Taiwan would only worsen China's food problem.
If ships carrying food to China were held back by their owners or stranded by U.S. and Allied navies, no matter where China buys food, it could no longer support its populations.
China's economy would collapse as aggrieved nations would be unable to provide the necessities for its rapid growth. How would the Communist Party cope with its suffering people?
JAN SNOUCK-HURGRONJE
Retired naval commander
Heritage Circle
Mount Pleasant