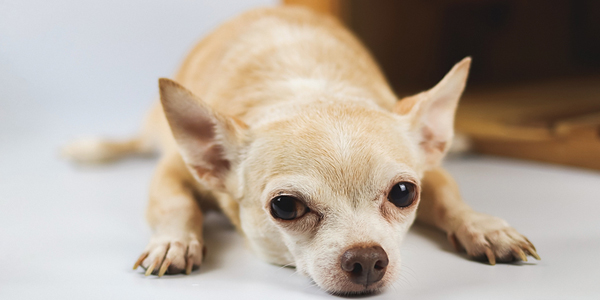 Quality of life assessment offers a multi-faceted look at canine health
A new data-driven approach to measuring and quantifying canine wellness may offer veterinarians a more consistent capture of a dog's health.
Mars Petcare researchers, including the Waltham Petcare Science Institute and Banfield Pet Hospital, have developed a Quality of Life (QOL) assessment to assess canine health.
The assessment is based on a 32-point questionnaire allowing pet owners to report on their dog's behaviors and activity. Once processed, the survey results provide a multi-faceted view of a dog's health and well-being, Mars reports, covering details such as energy levels, happiness, mobility, sociability and appetite.
"Wellness is a focal point for dog owners and veterinary professionals alike," says Nefertiti Greene, president of science and diagnostics at Mars Petcare. "This assessment will allow us to consistently collect data on the health and welfare of dogs, which has been shown to provide scientifically validated information on the health of pets."
To help ensure its suitability for use in the general dog population, the evaluation used data from 2,813 dogs, reports Mars. A recently published article in Scientific reports explores the validity of the assessment by comparing the results of the owner survey to Banfield's medical records of the dogs studied.
He confirmed :
energy and mobility scores were reduced in dogs with osteoarthritis;
scores in the sociability and happiness domains were reduced with the presence of chronic diseases; and
appetite scores were reduced in dogs with chronic dental disease.
The study results also suggest that the assessment can identify otherwise undetected general malaise when a dog has underlying pain that may not be easily identifiable.
"From a veterinarian's perspective, assessing quality of life will provide valuable insight into how veterinary care can help improve outcomes for companion animals," says Jennifer Welser, DVM, DACVO, Chief Medical Officer of Mars Veterinary Health. "Based on this information, we have the potential to understand which treatments and interventions positively impact the health and well-being of companion animals and to improve communication with pet owners about the their animal's health.
Pending further validation, the assessment could serve as the basis for digital tools to help veterinary teams better track the well-being of dogs at all stages of an animal's life, Mars says.
To access the Scientific reports-Published notice of assessment, click here.