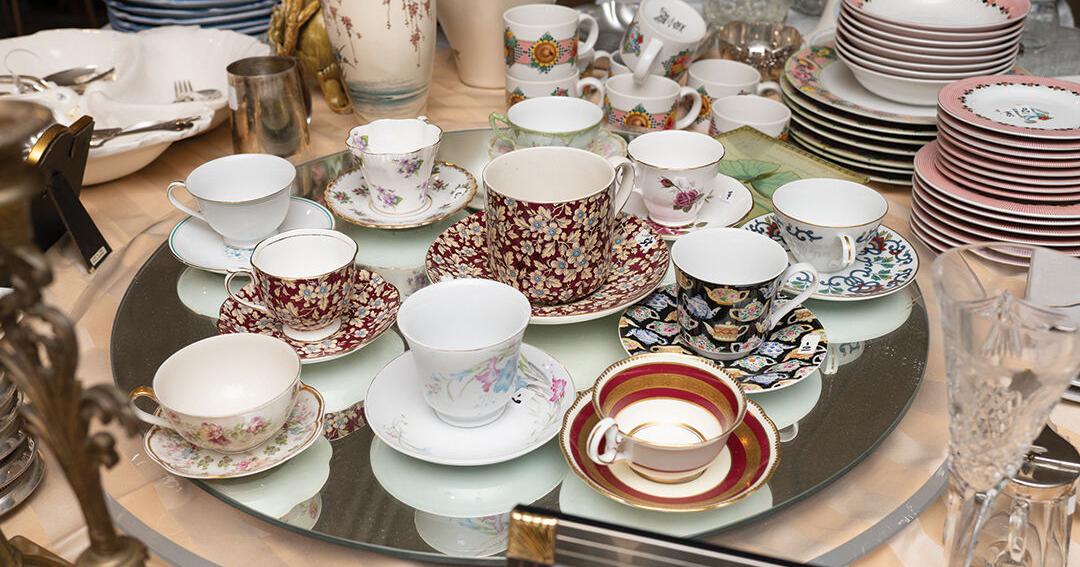 Save Pets | Community | argonautnews.com
The Lange Foundation holds an annual estate sale to benefit animals in need
When Gillian Lange began rescuing animals from Los Angeles shelters in 1974, it was an extraordinary act of love and kindness. Back then, things were very different from what they are now. In fact, many of the improvements currently in place can be directly attributed to Lange's hard work and dedication to helping pets in need.
1974 began as a difficult year for Lange. His father had just passed away. She divorced and her beloved Saint Bernard, Bonnie (who was only 4 years old) died. Lange was so heartbroken over the loss of Bonnie that she couldn't work. She eventually went to the West Los Angeles Shelter to look for another dog and what she saw appalled her.
"There was a St. Bernard that was abandoned at UCLA," Lange said. "He was a stray, so I had to wait five days to adopt him. I went there every day to visit and noticed that the dogs and cats that were there one day were not there the next. I understood what was happening. »
At that time, LA City shelters had a 92% euthanasia rate. There was only one vet who went to every shelter to perform euthanasia and used a terrible decompression device.
"I started out my way," Lange said. "I went to South LA shelter, West Valley shelter, North Central shelter, put my name on dogs and cats and started shooting them."
Initially, Lange was a one-woman rescue with no funding, formal training, or resources.
"I had no money, my heart was bigger than my budget," Lange said. "I worked in real estate. The harder I worked, the more I could spend to help animals.
In 1975, Lange established the Amanda Foundation. She also had a cat named Amanda and the name means "worthy of being loved". It became the first animal rescue in the United States that specifically rescued animals impounded in public shelters.
"I worked two full-time careers, working what felt like 24 hours a day," Lange said. "I didn't get help because I couldn't afford it. I had cats in my car in the morning, went to the car wash to get the fur off, then took a client to visit a house in the afternoon.
In 1993, Lange continued to work in real estate but changed her focus to pet rescue. Resigning from the Amanda Foundation, she created the Lange Foundation. She found an old animal hospital on Sepulveda in West LA, which became available for rent. Taking out a line of credit on her house, she opens the Lange Foundation. The site houses dogs and cats and currently operates at the same location.
By this time, Lange's name was well known in animal rescue circles and she was able to get supporters and donations to help her. It has grown from a private foundation to a corporation.
"All the success goes to the people who supported us," Lange said.
Today, the Lange Foundation has grown far beyond its original location in West Los Angeles. In 2007, thanks to a generous bequest, the Sainte-Bonnie Sanctuary was created. Located in Canyon Country in Santa Clarita, the location was operational in 2010 and is home to horses, goats, donkeys, rabbits and a chicken. To date, they have rescued 43 horses and ponies.
Lange's reach extends to San Bernardino County, Antelope Valley, Lancaster, Palmdale and beyond. She has programs that help feed pets for homeless people in Lancaster and reduce sterilization costs with $25 vouchers in Antelope Valley and San Bernardino County.
From its beginnings as a one-woman rescue, the Lange Foundation has grown to approximately 25 staff members and over 100 volunteers who spend their time helping the 200 animals in their care to thrive. Lange feels personally responsible for every animal she rescues. Its mission is to take those most in need of medical care, those that shelters cannot provide.
"Every animal we rescue is an emotional responsibility," Lange said. "We stay in close contact after the adoption. 50% of the animals in our kennels need major surgery. Shelters call us when animals need surgery. After surgeries, they are easy to place and highly adoptable as they are well trained. »
Through Lange's efforts, she paved the way for the establishment of many other animal rescue groups across the country. The public is now more aware of the plight of animals and shelters have made changes for the better.
"In 47 years, shelter conditions have changed 100%," Lange said. "There are wonderful vets and technicians."
Lange is now 86 and believes many more changes are to come.
"We've come a long way over the years, but this is just the beginning of the cause," she said. "The major force in the world of animal rescue now is intervention – trying to help people keep their pets out of shelters."
The Lange Foundation is a 501c3 non-profit organization that receives no government funding. In order to continue helping pets in need, the Foundation relies on donations, bequests and its annual Lange Foundation estate sale.
The estate sale now takes place during the first three weeks of August in Santa Monica. It features two floors of treasures where shoppers can find bargains on art, jewelry, homewares, furniture, and other items. Donated items are tax deductible and all proceeds from sales go directly to the Lange Foundation to save animals. All items sold are donated and new items are added hourly on a daily basis.
"What really sets this estate sale apart from others is the quality of the items," said Johnny Ebrahimpour, estate sale manager. "It's a fun and eclectic collection of pieces. All kinds of items can be found. People save all year round to donate to this event.
For the past four years, Ebrahimpour has spent his summers working as a real estate sales manager. A professor at Pierce College, he began volunteering with the Lange Foundation at the age of 16. Now in his 17th year with the Foundation, he is responsible for ensuring the sale runs smoothly. This includes everything from pricing items and collecting donations to managing volunteers.
"Please come and support a great cause," Ebrahimpour said. "I'm so grateful to all the people who support us."
Lange is also grateful for all the support she and her foundation have received over the years.
"I'm very lucky to have great people around me," she said.
Lange Foundation Estate Sale
2512 Santa Monica Blvd., Santa Monica
(310) 264-5775
Wednesday to Sunday, 11 a.m. to 5 p.m.
Instagram: @lange_foundation