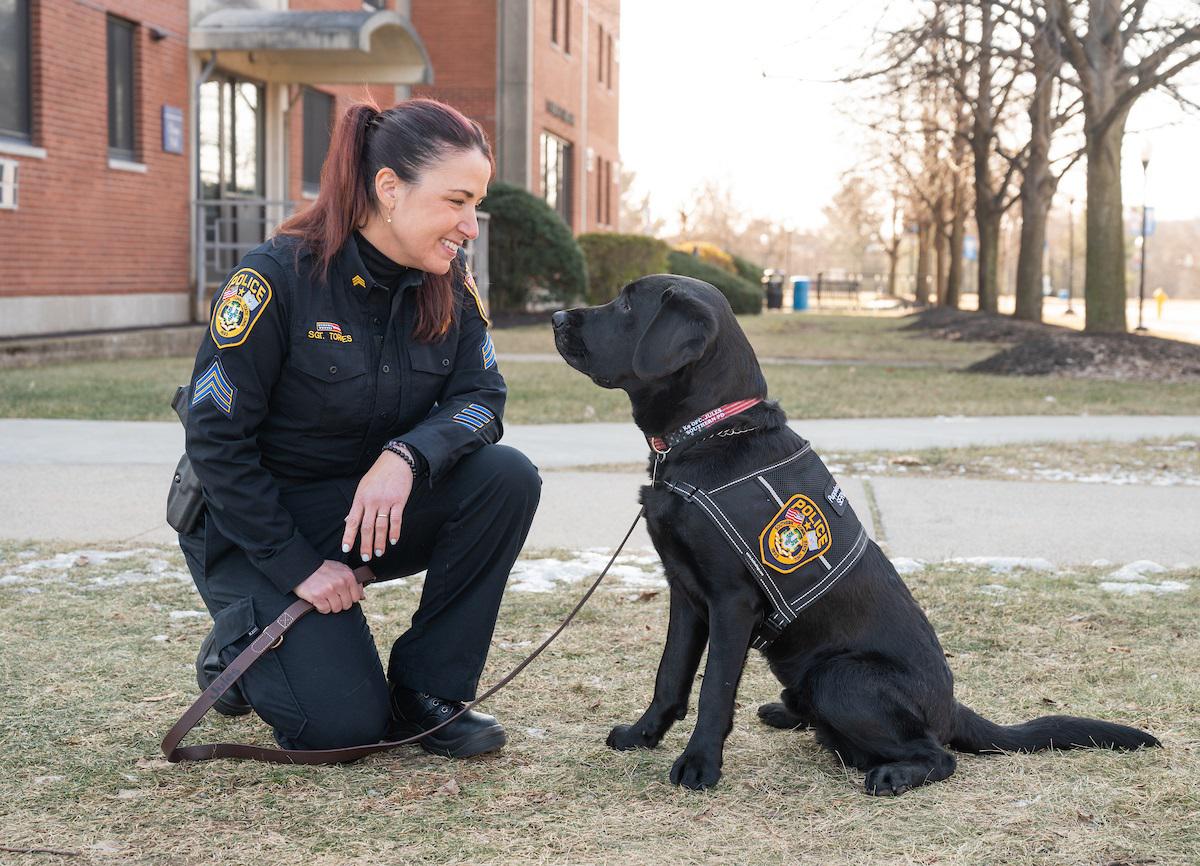 The new member of the SCSU Police Department is known for his "sensitivity" and his restlessness
NEW HAVEN — Southern Connecticut State University's newest campus police officer is described by fellow students as sensitive, gentle, low-key and a conversation starter who's good with eye contact.
After he finishes eating, he picks up his empty metal bowl, brings it to Sgt. Cynthia Torres and drops it while wagging her tail.